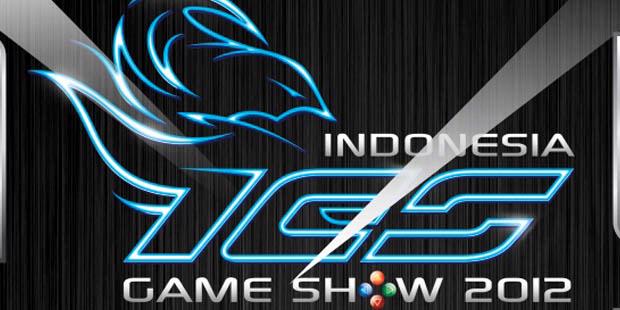 JAKARTA, KOMPAS.com
- Ajang Indonesia Game Show (IGS) 2012 resmi dibuka hari ini (12/10/2012) di Assembly Hall JCC Senayan, Jakarta. Acara ini akan berlangsung hingga Minggu, 14 Oktober 2012.
Salah satu tujuan dari ajang IGS 2012 adalah mendorong dan mendukung perkembangan
game development
di Indonesia. Oleh karena itu, di ajang IGS 2012 ini, mayoritas pengisi acara ini berasal dari Indonesia.
"Ajang IGS 2012 ini diisi oleh
developer
lokal dan juga
publisher
lokal," kata Wendy Chandra, ketua penyelenggara IGS 2012. "Total terdapat sekitar 78 booth yang ada di acara IGS 2012 ini."
Di acara tahun ini, banyak
publisher
lokal yang memamerkan game-game yang mereka hadirkan di Indonesia. Memang kebanyakan game tersebut buatan luar Indonesia, tetapi
publisher
tersebut dapat memperlihatkan betapa baiknya perkembangan game di Indonesia.
"Kami berharap kalau acara IGS ini bisa menjadi barometer perkembangan game di Indonesia," tutur Wendi.
Bagi para pecinta game buatan lokal, terdapat beberapa
developer
asal Indonesia yang memamerkan game buatannya di ajang IGS 2012 ini. Beberapa
developer
yang hadir di antaranya adalah Garuda Games, Agate Studio, dan Divine Kids.
Acara utama dalam IGS 2012 adalah kompetisi
e-sport
game yang terdiri dari tiga kompetisi utama yaitu World Cyber Game (WCG) 2012 road to China, Electronic Sport Cyber Game (ESWC) 2012 road to Paris, dan The Game Expo (TGX) 2012 road to Malaysia.
Untuk game yang dipertandingkan adalah CS Online dan CrossFire (untuk WCG 2012), FIFA 2013, Tekken Tag Team 2, Point Blank, dan DotA (untuk ESWC 2012), DotA 2 dan Counter Strike Global Offensive (untuk TGX 2012).
Para pemenang kompetisi e-sport game utama akan dikirim ke luar negeri untuk bertanding melawan juara-juara kompetisi dari berbagai Negara di Grand Final; Kunshan China (untuk WCG 2012); Paris (untuk ESWC 2012); Malaysia (untuk TGX 2012).
Selain kompetisi game, ajang IGS 2012 ini juga akan diisi dengan pertandingan
cosplay
.
Istilah 'Cosplay' merupakan penggabungan kata dari '
costume
' (kostum) dan '
play
' (bermain) yang merujuk pada penampilan karakter dalam komik atau manga, film, atau game digital.
"Ini merupakan ajang IGS ke-dua. Kami berharap, tahun depan acara ini bisa diadakan kembali," tutup Wendi.